Experience you can trust
Wealth & Wellness Group was established by Robert Laura and Drummond Osborn who together have over four decades of investment and retirement planning experience. Throughout their careers they have managed in excess of $100 million for several publicly traded companies and banks. Together, they maintain nine industry designations and belong to numerous national as well as local professional associations.
Learn More
Within the last several years, both Robert & Drummond have been quoted in over 25 major news articles including national media outlets such as CNBC, CNN, USA Today, MSNBC, Fox business and more. Click here to view our most recent media coverage.
In The Media
At Wealth & Wellness, you are our client and we are your advocate. Our legal and fiduciary duty is to place your interests ahead of all others.
Wealth Management Overview
Robert Laura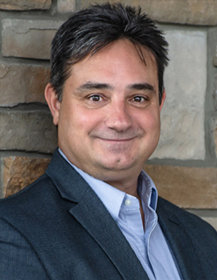 Robert Laura is a professional money manager and highly sought after retirement expert. He is a best-selling author and nationally syndicated columnist for Forbes.com and Financial Advisor Magazine. His work has reached more than 8,000,000 readers through five books, twelve guides, and over 500 articles. In addition to his own writings, he frequently appears in major business media outlets such as the Wall Street Journal, USA Today, CNBC, MarketWatch, Investor's Business Daily, Yahoo! Finance, TheStreet.com, and more.

Robert is the founder of the Wealth & Wellness Group, the RetirementProject.org and Certified Retirement Coach Designation. He holds several designations including Accredited Asset Management Specialist (AAMS), Certified Mutual Fund Counselor (CMFC), Chartered Retirement Planning Counselor (CRPC), Certified Kingdom Advisor (CKA), and Certified Professional Retirement Coach (CPRC). He is a pioneer in the psychology and social science of retirement planning, and skillfully integrates that knowledge with his expertise in retirement income and dividend investing.

He has a garnered a unique look at wealth and retirement by not only working closely with his own clients for the last twenty years, but also by interviewing numerous celebrities, entertainers, and athletes including Pastor Rick Warren, Deion Sanders, John Sally, Gymnast Shannon Miller, Golfer Annika Sorenstam, Singer Amy Grant, HGTV's the Property Brothers, Pawn Star Rick Harrison, Impersonator Rich Little and more. This work reflects his ground-breaking efforts to challenge the status quo of traditional retirement planning and help people create a No-Regrets Retirement Plan!

Robert is a 15-year veteran of the National Speakers Association and a frequent presenter at retirement conferences across the country. He has been a speaking and teaching retirement based programs for 20 years. His presentations are ideal for every group, from business owners and executives to employees, associations, and senior citizens. His charismatic and humorous style allows his audiences to get educated in an entertaining way as he creates a memorable experience that touches both the mind and the heart. With thought-provoking insights, vivid stories, and a frequent dose of humor, he reaches audiences in a way they do not forget.
Drummond Osborn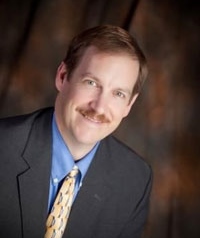 D. Drummond Osborn, CFP®, RICP®, CTFA president of OSBORN Wealth Management, began his passion for the world of investing at age 12 after reading Benjamin Graham's The Intelligent Investor, and continues to be fueled, daily, through his own advisory firm. A graduate of the University of Michigan, he received his Certified Financial Planning designation (CFP®) in 1993, the Certified Trust and Financial Advisor designation (CTFA) in 2003, and Retirement Income Certified Professional (RICP®) in 2018.

With a mission to enlighten, empower and assist individuals towards financial success, Drummond established his firm in 2009, and in 2010, co-founded Wealth and Wellness Group with his partner, Robert Laura. Prior to creating his own firm, Drummond gained insight and experience supervising bank branches, selling and overseeing brokerage services, and managing a community bank trust division. His opinions and expertise have found their way into publications such as the Wall Street Journal, USA Today Weekend, and CNBC.com. His workshops and seminars leave participants enthused and energized towards the often mundane world of finance.